Discover all the purebred dogs present at the show!
34
DOGS BREEDS FAITHFUL TO THE APPOINTMENT !
Test your knowledge by guessing each breed of cat! The answer appears on mouseover. You can also discover the sheet linked to his character

Dog breeds that were present in 2022, soon list 2023
American Hairless Terrier, Dog Allemand, Finnois de Laponie, Laika de Iakoutie, Shiba Inu, Silky Terrier, Teckel poils longs, Whippet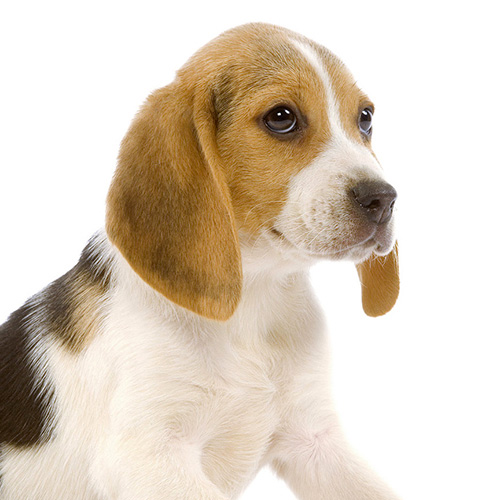 The Beagle is a short-haired dog, often tricolored with a black, brown and white coat. It is a small dog, with many qualities it is affectionate, lively, intelligent and very resistant. The Beagle is the hunting dog par excellence with a very good sense of smell, so it needs to see the great outdoors and to let off steam regularly. He adapts very well to the family context and is generally very soft with the children.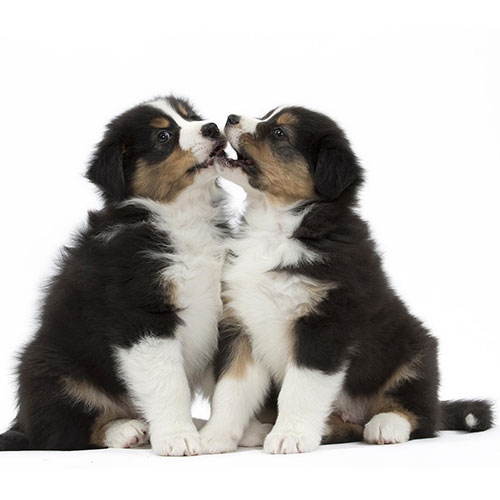 Berger Américain Miniature
The Miniature American Shepherd is the miniature version of the American Shepherd. It measures between 35 and 45 cm for a weight which varies between 8 and 18 kg. The Miniature American Shepherd is an attentive, lively and intelligent dog, with both strength and endurance. He is loyal and devoted to his family. It is a real pleasure to teach him things as he is so responsive. Initially used as a shepherd dog, he remains very active and therefore needs a daily physical expenditure. It is advised to have a well fenced garden to supervise him.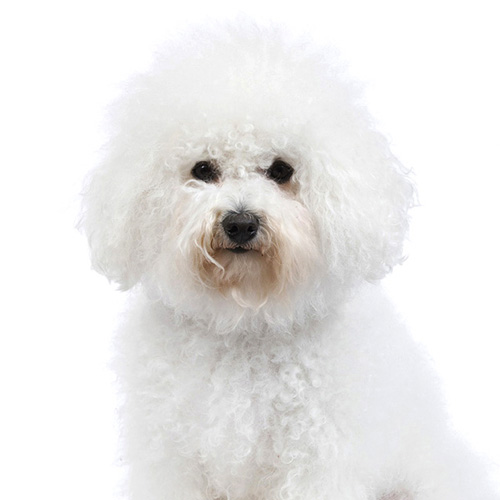 The Bichon Frise is a cheerful and playful little companion dog. His coat is pure white with a fine and silky hair. It is a small dog full of charm and softness, it has a docile character and needs a lot of affection.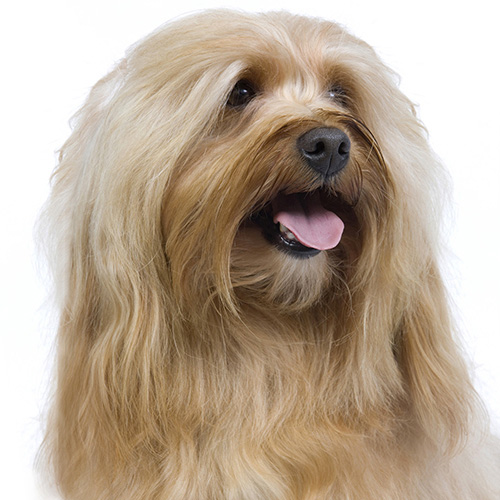 The Havanese is a small, lively dog with long, silky hair in white, sand, fawn, brown or black. He is an intelligent dog with a pleasant and playful character, he is perfectly at ease in the family as well as outside. It adapts easily to any lifestyle, and will be just as happy in an apartment as in the countryside. It is a very resistant, wise and observant do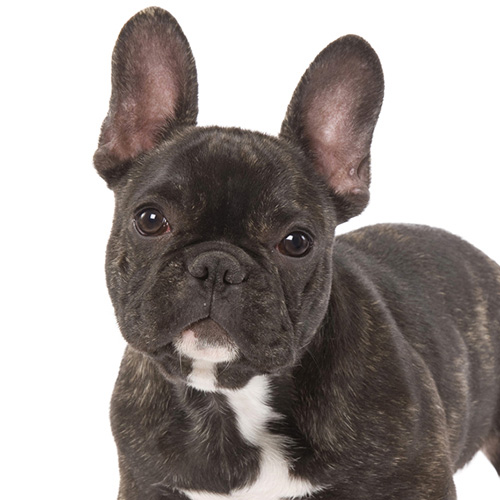 The French bulldog is a small dog with a muscular body. Its weight does not exceed 14kg. He is very affectionate, he loves company and likes to play with children. A life in apartment can suit him.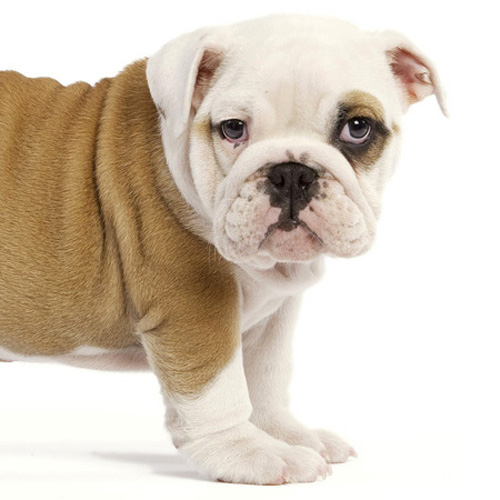 The English Bulldog is a rather small dog, with a rather compact and powerful physique, it has a short coat of fawn, brindle, white color. It is a courageous dog, loyal to the calm behavior and very sensitive. It seeks affection and must be raised gently, it adapts very well to the family cocoon and is very affectionate, it is generally calm and very sociable.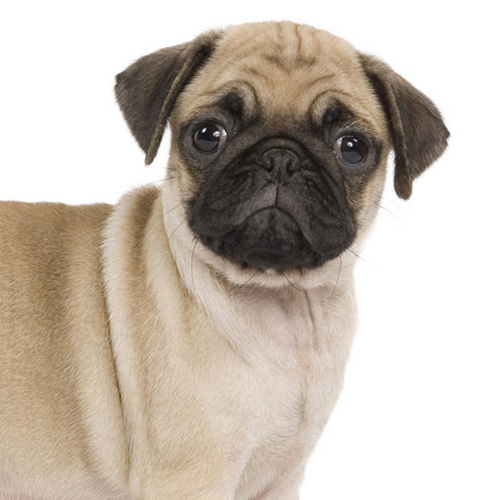 This small dog with a massive round head is a charmer. It can be black, fawn, or sand color, with thick and short hair. It is an easy dog to train, but it is necessary to be firm from the beginning of its education, it will then become very calm and will be able to adapt easily to all the situations.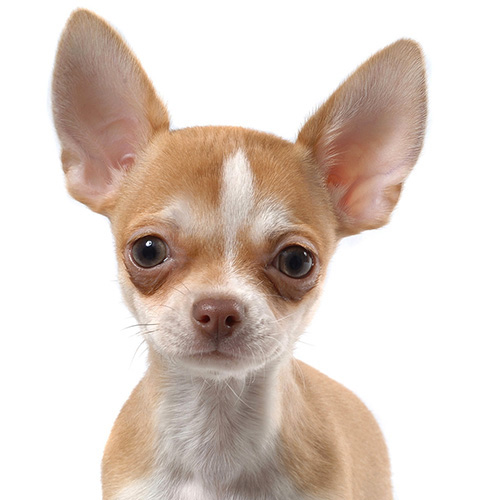 The Chihuahua is a small dog, ideal for people living in apartments, it can be of all colors and weighs between 1 and 3 kg. Lively, very active and courageous, it is very easy to train and will quickly become a faithful and discreet companion who will follow you everywhere, easy to carry and accepted everywhere, it can easily travel with you.
The English Cocker is a small sporting dog, it has the semi-long hair with large ears, its dress can take many colors, black, fawn, brown, white. It is an affectionate dog, faithful, soft and playful with children. It has however a strong personality. The English Cocker Spaniel needs attention and affection, it is necessary to teach him from his youngest age to remain alone to avoid that he does not suffer from loneliness when you are not there.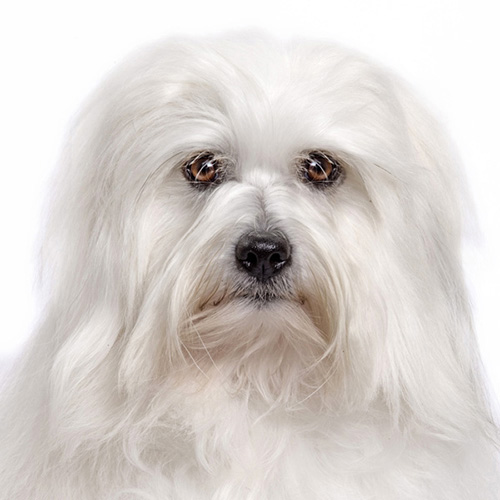 The Coton de Tulear is a very lively and intelligent small dog of a size of 27cm approximately for a weight being able to go until 6kg, its hair is white with some possible yellow or gray spots on the ears. It is a pleasant companion, faithful, spontaneous and very affectionate as well at ease in family as in nature.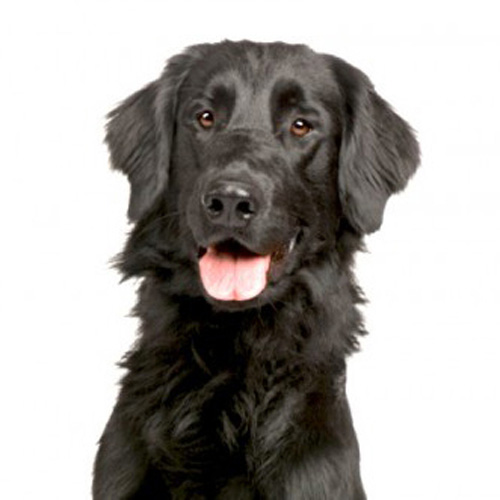 The Flat Coated is a medium-sized dog, about 60cm, with a black or brown coat and a dense and flat hair. He is very active, intelligent and athletic, his education requires patience and perseverance. Social and affectionate, he is more at ease in the countryside and will easily adapt to family life.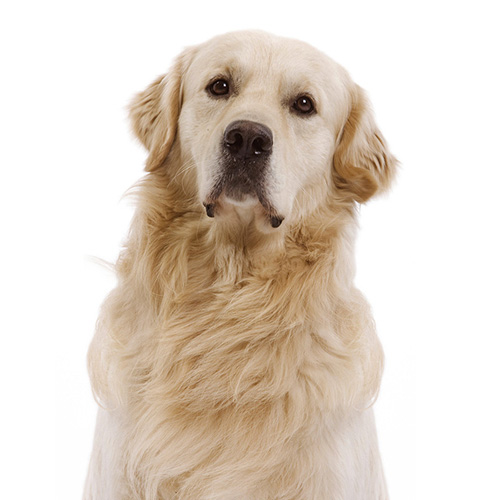 The Golden Retriever is a medium-sized dog measuring between 51 and 56 cm for a weight ranging from 27 to 34kg, its fur is thick and silky cream or gold. The Golden Retriever is a versatile dog, very sociable, patient and gentle with children, it is naturally calm and likes to please, but it does not tolerate solitude. Very popular, it learns quickly, of a natural obedience it is used in particular with the blind and disabled.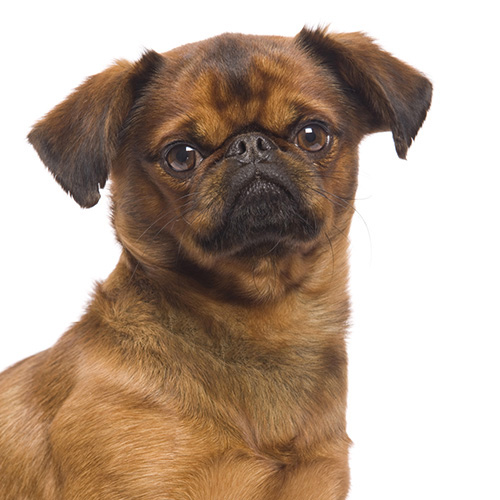 The Brabançon is a small dog with short and rough hair, red, black or black and tan. He is intelligent, alert, proud and very loyal and affectionate. He will adapt to the city as well as to the country.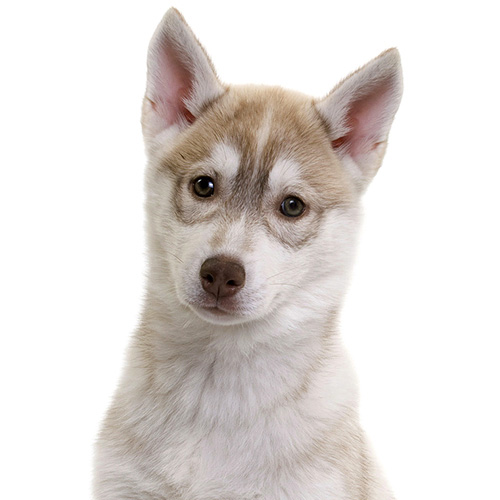 The Siberian Husky is a sled dog of medium size, between 50 and 60cm for a weight going from 16 to 28kg, it can have different colors going from black to pure white, it is a very lively and fast dog which appreciates the competition. He has a very affectionate and charming character, adapting easily to all situations and very intelligent, he is however very independent and needs a lot of sport. He does not appreciate solitude and gets bored quickly if he is all alone.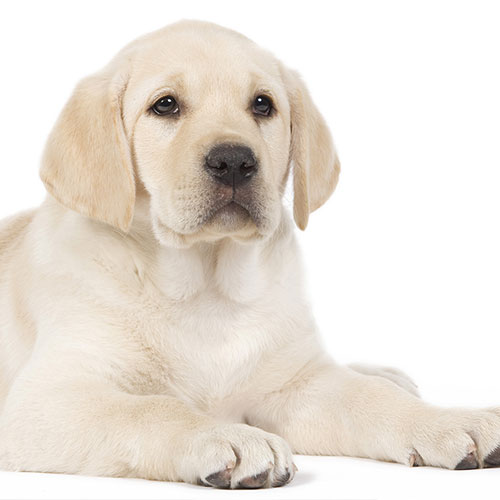 The Labrador is a medium-sized dog, about 55 cm long, with powerful muscles and a short, thick coat of black, yellow or brown. It is a dog full of gentleness and intelligence, very attentive and devoted to his master. It is also very patient, playful with children, it adapts everywhere and is very affectionate. The labrador is active and needs exercises, he will adapt as well to the city as to the countryside.
The Podengo is a dog known for its natural aptitude for hunting, its hair can be short or long depending on its variety, it is yellow, fawn with or without white markings, its size can vary between 20 and 70 cm and 4 to 30kg depending on its size, small medium or large. It is a well-proportioned and muscular dog, very lively and intelligent which makes it a very good guard and pet.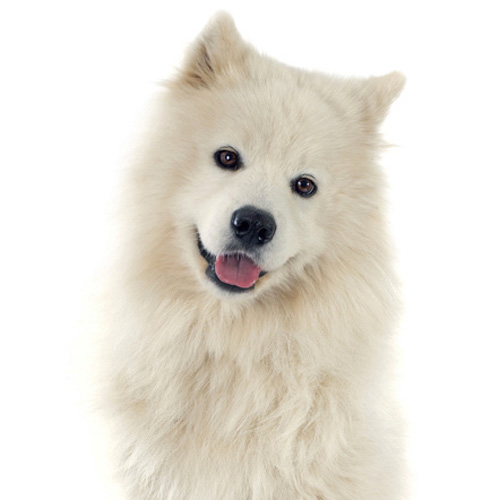 The Samoyede is an Arctic dog with a soft, dense coat of white or sandy color. It is medium-sized and has a very gentle, affectionate character that gets along very well with children. The Samoyede is obedient and seeks to please its master. He seeks the company of children and does not appreciate solitude.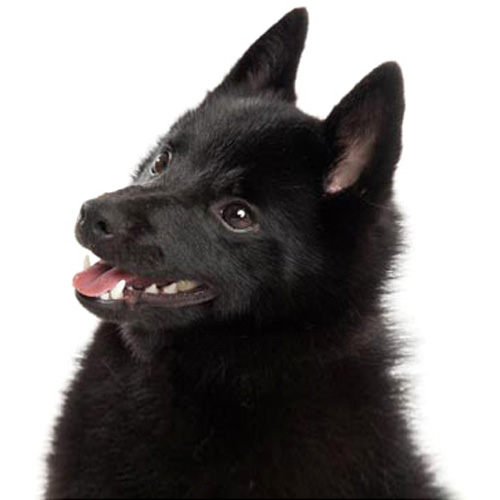 This small dog of 20-30cm and about 3 to 8kg contains a temperament of a real big dog. His long black coat is waterproof. He is very cheerful, very active and tireless. He loves the water and hunts rats and moles. It is also an excellent guardian. It can live without problems in a house or in a garden. It is a great companion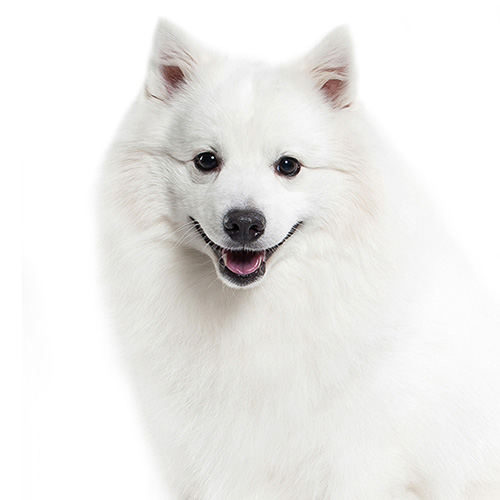 The Japanese Spitz is a dog with a noble appearance. At 30cm tall and 8kg, it has a beautiful long, soft and thick white coat. It is a very happy and affectionate dog with the members of the family, and it barks very little. A firm education will be expected from his young age.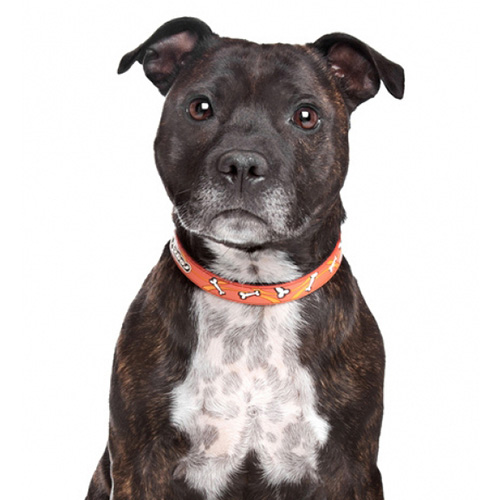 Staffordshire Bull Terrier
The Staff Bull Terrier is a dog with a well-proportioned silhouette. Of muscular constitution, it displays a great power compared to its size. The Staffordshire Bull Terrier is very muscular and remarkably agile. It gives off an impression of explosive strength. The Staffordshire Bull Terrier is a dog at the same time tenacious, courageous, intelligent and affectionate. As long as it has been well trained and its aggressiveness has not been stimulated, it will be tender with all members of the family, especially children. The Staffordshire Bull Terrier is an attentive and reliable companion and guard dog.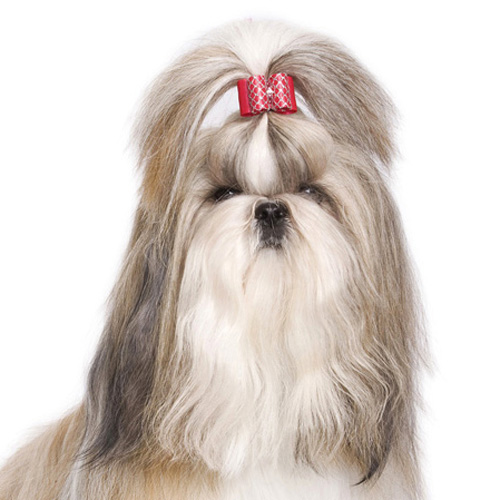 The Shih Tzu is a small dog between 22 and 27cm, its hair is very long and falls along its body. It is the dog of living room par excellence, very sure of him it likes that one takes care of him, it has a merry and very affectionate temperament. He loves children and is very sociable, he does not appreciate solitude.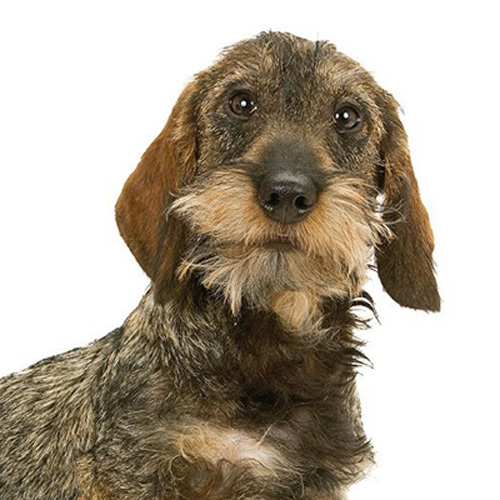 The Dachshund is a small dog with short limbs, its hair is silky and smooth with a red, black and tan or harlequin color (brown with red or black yellow spots). Historically, the Dachshund is a hunting dog, versatile, courageous, determined, playful and mischievous, yet gentle and cuddly. He will adapt very well to the city even if he must be able to spend enough time each day.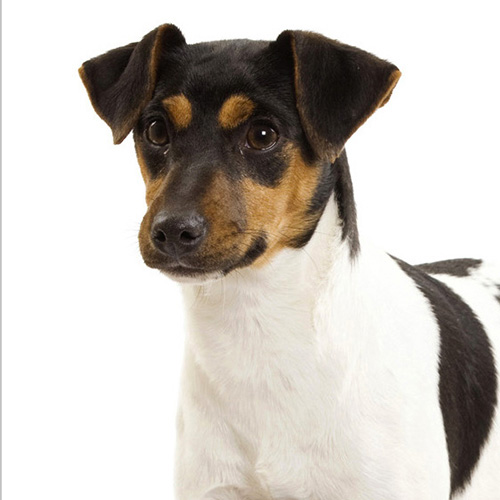 The Brazilian Terrier is a dog of medium size, the hair is short of white color marked with black brown or blue, it measures approximately 35cm for a weight of 10kilos. Stirring lively and active, the Brazilian Terrier is friendly and affectionate.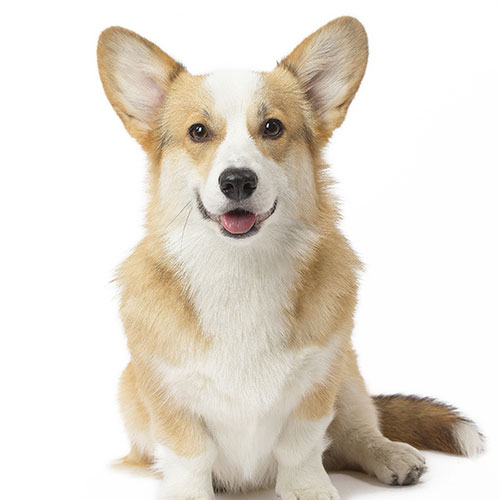 The Welsh Corgi is a medium sized dog and does not exceed 10kg. This breed, very well known for being the favorite dog of the Royal family of England and in particular of Queen Elizabeth II, is very cheerful, versatile and friendly and is very suitable for children. Be careful to avoid houses or apartments with a lot of walking, due to its long and short legged morphology. It is a very robust dog, but it will be necessary to take care that its spine is not subjected to excessive efforts, nor to the overweight.